System Monitoring
Monitoring allows your systems to automatically alert emergency services when it detects trouble. Fire sprinklers, fire alarms, security systems, and elevator emergency phones require monitoring to be fully operational. Having a reliable monitoring company is vital to alert the authorities in the event of an emergency. We also offer the latest technology in monitoring such as cellular, mesh radio network, and IP.
Monitoring We Can Provide
Fire Alarm systems – Phone line, cellular, mesh radio network, and IP
Burglar Alarm systems – Phone line, cellular, radio network and IP
Elevator phones – Phone line and cellular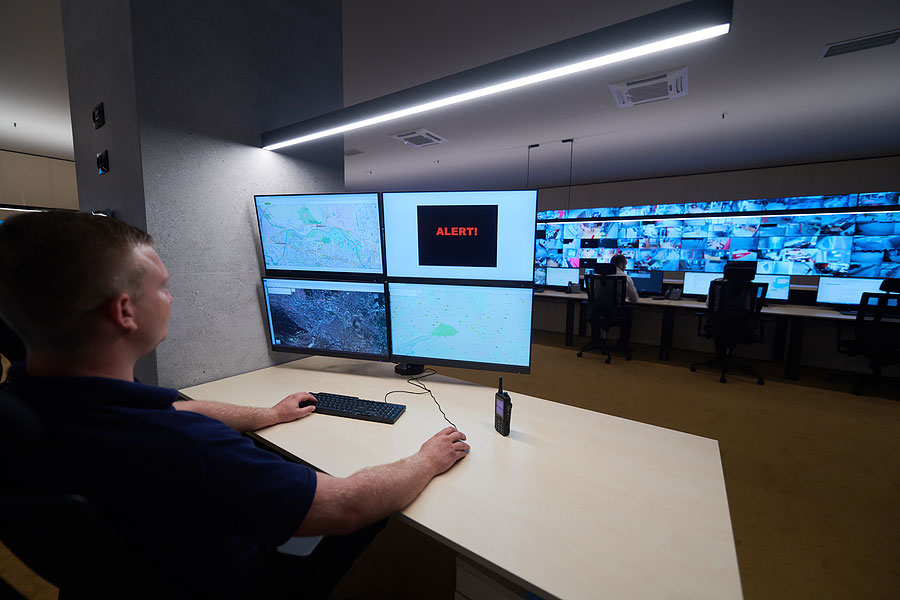 There Are Always Many Questions About Monitoring. Common Questions Include:
How are systems monitored?
Systems can be monitored by two traditional phone lines, an internet connection via VOIP, digital cellular signals or mesh radio network.
How much does monitoring cost?
Monitoring costs vary based on initial configuration. Changing your monitoring setup can save you money. Call or email us for more information.
What makes one monitoring company different from another?
While standards for service are the same for all monitoring companies, standards for customer service are not. You'll notice this in how quickly they answer your call, how knowledgeable they are about your trouble signals, and the accuracy with which they dispatch signals.
Why do I receive multiple calls?
Standards for monitoring service require companies to immediately notify your contact upon receiving a trouble signal. Often times, these trouble signals can occur, reset, and re-occur repeatedly. This can be caused by phone lines being down, power outages, or wiring shortages. If these are simply false alarms, call us and we can put the trouble signal on test until we can diagnose what the issue is.
How do I change the contacts with the monitoring company?
Call us to update your contact list. We'll make sure the right people are getting notified when your system detects trouble.
What should I do if I'm having repeated issues with the phone lines?
Your fire alarm panel is continuously sending data via the phone lines including status updates and/or any trouble signals. With newer digital phone lines, this data transmission can cause a break in the dial tone. Your panel sees this break in the dial tone as a connectivity issue and sends out a trouble signal. Phone providers don't understand that fire alarm panels are required to report these breaks in communication, and insist that this is an issue with your panel. This makes for a frustrating standoff as the phone company blames the alarm panel, and your fire alarm company blames the phone lines.
The good news is that we can update your fire alarm panel to be compatible with lower priced digital phone lines. >em>Typically, this upgrade pays for itself in less than one year.
How do I put my system on test?
Simply call us to put your system on test. This will allow you to set off the alarm without the system notifying the fire department.